Jo Juson
Head of Production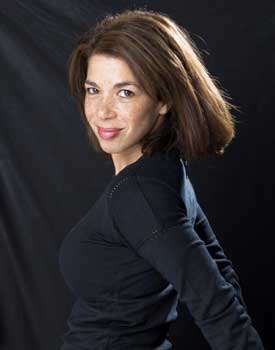 Jo Juson has over 20 years experience working in television across production and has, worked alongside Remy Blumenfeld, on and off for over 15 years. First at Brighter Pictures as a Production Executive, then Amaze TV and Thinking Violets and now at The Hot House. During this time she worked across the production output on shows that include, Bombay Blush, Casino & Get A Better Life for the BBC, Gay, Straight or Taken & Make Me Perfect for ITV, There's Something About Miriam for Sky, How To Look Great Naked for Channel 4
Jo's extensive knowledge comes from working over a wide range of tv genres including live music and sports event, factual documentaries and entertainment She has worked at Endemol UK, September Films IMG, the BBC and at the ITV Studios. Her credits include Channel Five's Lynx Location Apollo, Lionel Ritchie Live for US broadcaster PBS, Channel Four's late-night live show Full Frontal.
At BBC Sport Jo was Production Manager in 2012 for the World Track Cycling event, broadcast live from the newly build Velodrome and The Athlete's Parade a live event at the Victoria Memorial. In addition, she worked across Ski Sunday, Rugby League, NFL, British Swimming Championships, World Gymnastics and London 2012 documentaries, 100 Days To Go & Beating Bolt.
Other credits include Gary Barlow: Journey to Afghanistan for ITV Studios and 2 series of Autopsy: The Last Hours of…..for Channel Five.
Remy Blumenfeld
Founder/MD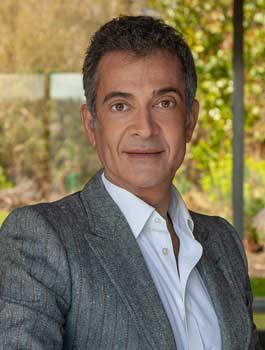 Remy Blumenfeld is a creative leader and content creator who has served on the boards of Endemol and of ITV Studios.
Often the TV shows he has produced have been about exploring the edges of society which he has helped bring into the mainstream. 
FLAVA (Channel 4) was the first black music series on terrestrial TV.
Bombay Blush (BBC2) was the first time India's modern and offbeat pop culture was featured on terrestrial TV.  Airing for two series, the show looked at the pink underbelly of India's subculture.
Wudja Cudja (ITV1) was designed to see how far ordinary members of the public would be prepared to go to be on TV and win money. It inspired dozens of later shows such as I'm a Celebrity Get me Out of Here. It debuted on ITV1 and ran for two seasons.
There's Something About Miriam is a reality show which focussed the world's gaze on transexuality.
Get A New Life (BBC2) was a transformation show like no other. Each episode, one family got to make a fresh start in another part of the world. The series ultimately re-located 100 families, who it helped find jobs, homes and schools. In the process, Remy redefined the whole make-over genre.
Gay Straight or Taken (ITV1) a female contestant goes on a group date with three men and must try to figure out which man is gay, which one is straight but taken, and which one is straight and available.
At ITV, where Remy was director of formats, he was responsible for ground-breaking  new series which still air around the world today, such as The Chase (ITV1) Four Weddings (Living) as well as for exporting shows around the world, such as Come Dine With Me and I'm A Celebrity.  
He has created more than 50 television formats, many of which have been exported around the world. The Independent newspaper has ranked him as one of the top 20 most influential gay men or women in the UK and in September 2010 he was by his named by his peers as one of the world's top 5 format creators.
Remy's latest series, Who'd Be A Billionaire?, explores whether we'd be happier being super rich.