Richard Hughes
Creative Director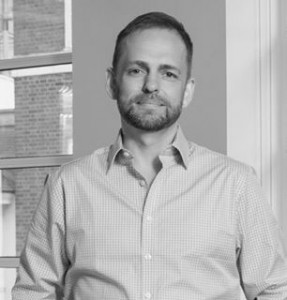 Richard Hughes is a creative director of popular factual programming.
Throughout his career he's worked simultaneously both in development and on production to create must-watch programming which tells compelling stories about Britain today.
Richard has a reputation for working with celebrity talent and contributors – and for mentoring new production talent. He is committed to creative diversity and for promoting an ethical framework within the TV industry.
After working at companies such as Brighter Pictures, Mentorn, Endemol and Shine, in 2007 he co-founded his own production company, Transparent Television.
During his time there, TTV made series such as Channel 5's Botched Up Bodies, Restoration Roadshow for BBC2, Jonathan Phang's Gourmet Trains for Food Network and documentaries such as Leslie Ash: Face to Face for ITV and I Was A Jet Set Stewardess for UKTV. All these programmes sold internationally and gained significant press coverage. TTV was acquired by a major TV group in 2015.
Richard enjoys writing and photography and is currently studying a postgraduate MSc in counselling and psychotherapy. He volunteers with Lambeth NHS.
Fernando De Jesus
Creative Director
Fernando De Jesus is an award-winning director, creative producer and editor of engaging content across television, film, live theatre and digital.
With a passion for storytelling, concept development and emerging technology he is drawn to projects which challenge, disrupt and surprise.
Whilst at the UK's largest and most successful production company ITVS, he helped to secure commissions across channels including ITV, ITV2, The History Channel and many international territories.
His work was instrumental in helping to conceive and create the first branded content ever commissioned by ITV networks Beat TV (ITV2) in conjunction with Coca-Cola for the 2012 Olympics. In addition, he also created and Executive Produced the first YouTube channel for original content in the history of ITV.
As a director, De Jesus is known for telling challenging stories with heart, humour, and style. Across each of his productions, he has sought to innovate with new methods and technology, and has directed some of the UK's highest rated factual programmes.
Mystery Map (ITV), a peak time documentary mini-series, saw co-presenters Julia Bradbury and Ben Shephard travel across the country to discover the secrets behind some of the UK's most enduring mysteries. Combining ob-doc with high-end recon this mini-series drew over 4.1 million viewers on it's debut.
Harbour Lives with Ben Fogle (ITV), a successful peak time miniseries focused on telling the real stories of locals in and around the UK's most luxurious harbour town of Poole in Dorset. During the filming, De Jesus introduced the first recorded 4K visuals for a factual programme at ITV.
Hoard Hunters (The History Channel) a peak time comedy and adventure doc series following two metal-detecting hotshots on their journey around the UK searching sites of previous hoards in order to find undiscovered parts of the treasure. De Jesus was instrumental in gaining access to Canon's cinematic C300 camera prior to its release, making this the first observational documentary in the UK to be shot with it.
 Paul O'Grady for the Love of Dogs at Christmas (ITV) Hour long Christmas Day special of the award winning access doc series also featuring high end comedy drama sequences directed by De Jesus.
His other credits include I'm a Celebrity…Get Me Out of Here Now! (ITV), Britain's Secret Treasures (ITV), and Come Dine with Me (Channel 4).
De Jesus also co-created the critically acclaimed and award-winning first live interactive factual feature 'Choose Your Own Documentary' (2014) which has empowered audiences to experience a film by choosing from multiple narratives, all of which are true. Co-commissioned by Southbank Centre, London, and supported by Arts Council England, Choose Your Own Documentary won a Fringe First Award for Innovation in Storytelling; and has been nominated for the The Tribeca Film Festival Storyscapes Award for Transmedia Projects as well as the Sheffield Doc Fest's Innovation Award. The digital proposal of the project was also nominated for the Arte International Prize for the Pixel Market 2015. As a result of his groundbreaking work in this genre, De Jesus has been a speaker and panelist at EMERGE part of East End Film Festival as well as i-Docs, a symposium for interactive documentary in Bristol. 
Paul O'Grady's For The Love Of Dogs – Series 4 (ITV) De Jesus most recently took on the series director role for the latest instalment of this BAFTA Nominated and award-winning comedy access doc at Battersea Dogs Home. Whilst staying true the show's winning formula, De Jesus helped to introduce a visual update whilst tackling some of the most controversial and challenging stories the show has ever seen. The first episode debuted with 4.1 million viewers which was up on the previous series and won the slot for ITV. The series was nominated for an NTA and won the TV Choice Award for Best Factual Show.
Jo Juson
Head of Production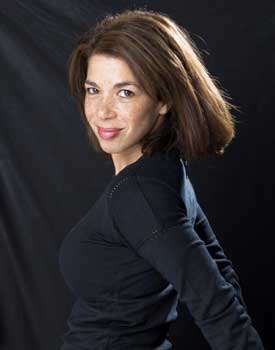 Jo Juson has over 20 years experience working in television across production and has, worked alongside Remy Blumenfeld, on and off for over 15 years. First at Brighter Pictures as a Production Executive, then Amaze TV and Thinking Violets and now at The Hot House. During this time she worked across the production output on shows that include, Bombay Blush, Casino & Get A Better Life for the BBC, Gay, Straight or Taken & Make Me Perfect for ITV, There's Something About Miriam for Sky, How To Look Great Naked for Channel 4
Jo's extensive knowledge comes from working over a wide range of tv genres including live music and sports event, factual documentaries and entertainment She has worked at Endemol UK, September Films IMG, the BBC and at the ITV Studios. Her credits include Channel Five's Lynx Location Apollo, Lionel Ritchie Live for US broadcaster PBS, Channel Four's late-night live show Full Frontal.
At BBC Sport Jo was Production Manager in 2012 for the World Track Cycling event, broadcast live from the newly build Velodrome and The Athlete's Parade a live event at the Victoria Memorial. In addition, she worked across Ski Sunday, Rugby League, NFL, British Swimming Championships, World Gymnastics and London 2012 documentaries, 100 Days To Go & Beating Bolt.
Other credits include Gary Barlow: Journey to Afghanistan for ITV Studios and 2 series of Autopsy: The Last Hours of…..for Channel Five.
Remy Blumenfeld
Founder/MD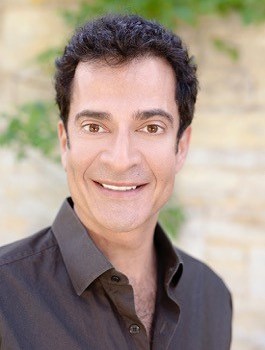 Remy Blumenfeld is a creative leader and content creator who has served on the boards of Endemol and of ITV Studios.
Often the TV shows he has produced have been about exploring the edges of society which he has helped bring into the mainstream. 
FLAVA (Channel 4) was the first black music series on terrestrial TV.
Bombay Blush (BBC2) was the first time India's modern and offbeat pop culture was featured on terrestrial TV.  Airing for two series, the show looked at the pink underbelly of India's subculture.
Wudja Cudja (ITV1) was designed to see how far ordinary members of the public would be prepared to go to be on TV and win money. It inspired dozens of later shows such as I'm a Celebrity Get me Out of Here. It debuted on ITV1 and ran for two seasons.
There's Something About Miriam is a reality show which focussed the world's gaze on transexuality.
Get A New Life (BBC2) was a transformation show like no other. Each episode, one family got to make a fresh start in another part of the world. The series ultimately re-located 100 families, who it helped find jobs, homes and schools. In the process, Remy redefined the whole make-over genre.
Gay Straight or Taken (ITV1) a female contestant goes on a group date with three men and must try to figure out which man is gay, which one is straight but taken, and which one is straight and available.
At ITV, where Remy was director of formats, he was responsible for ground-breaking  new series which still air around the world today, such as The Chase (ITV1) Four Weddings (Living) as well as for exporting shows around the world, such as Come Dine With Me and I'm A Celebrity.  
He has created more than 50 television formats, many of which have been exported around the world. The Independent newspaper has ranked him as one of the top 20 most influential gay men or women in the UK and in September 2010 he was by his named by his peers as one of the world's top 5 format creators.
Remy's latest series, Who'd Be A Billionaire?, explores whether we'd be happier being super rich.