Toys of the Private Jet Set

Oligarchs, hedge funders, Internet entrepreneurs: new money billionaires are springing up faster than ever before. And they want grand, iconic toys that scream 'Check me out!'. This episode explores the three status-defining possessions every billionaire must have: a private jet, a collection of super-cars and a mega-yacht. At this level, to stand out from your peers requires something truly extraordinary.
Just Married (Subject To Contract)

In this episode we explore the vexed realities of love, romance, marriage and divorce for the super rich. For a membership fee of up to £200,000 San Francisco matchmaker Amber Kelleher helps billionaires, both men and women, stay safe while looking for love.
Beyond the Panic Room

Blackmail, fraud, cyber-crime, kidnap, assassination… in this episode, we explore the secret fears of the super-rich. There is a whole world of security systems throwing barricades around billionaires. Their houses are high tech fortresses with bulletproof windows, panic rooms and Fort Knox style security systems; private jets come equipped with electronic countermeasures against missile attacks and megayachts bristle with weapons to deter pirates.
Million Dollar Vacuum Cleaner

Austerity measures? What austerity measures? Last year the hyper-rich spent £1.1 trillion pounds on luxury goods and services. Watches, jewellery, fine wine and canvas after canvas of great art are all getting snapped up like they're going out of fashion. For many free-spending billionaires life has become a gold plated trolley dash. In this episode we explore the spending habits of the ultra rich.
What the Super-Tutor Saw

This episode looks at the new staff of the super-rich. According to the International Guild of Professional Butlers in the 1980s there were just over 100 Butlers employed in Britain. Today there are over 10,000 some charging as much as £300,000 a year. It's estimated that there are more servants in Mayfair than there were in Georgian times. They're calling this the 'Downton Effect' with the new, moneyed elite desperate to live like their well-heeled predecessors.
Inside the Mega Mansions

In this episode we enter the luxurious world of the international property collection. Today, the average billionaire owns four mega mansions averaging £14 million pounds. For top end interior designers this Jacuzzi of cash is a fabulous opportunity to get creative. Nicky Haslam is putting the finishing touches to a 7000 square foot triplex apartment on Park Lane that will be the largest and most luxurious penthouse in town.
The Dark Matter of Love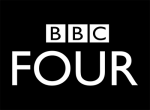 The Dark Matter of Love tells the story of eleven year old Masha Kulabokhova is about to be adopted into fourteen year old Cami Diaz's family. Masha grew up in a Russian orphanage; Cami was born and raised in Wisconsin and has been the exclusive focus of her parents' love her whole life. The process of Masha becoming part of the Diaz family is going to change both girls forever.
Remy Blumenfeld Executive Produced this film by Sarah McCarthy
The UK Gold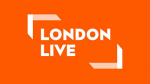 The UK Gold focuses on the singular, dominant role of Britain, its overseas territories and its financial heart the "City of London" in the rolling global scandal of systemic tax avoidance.
Remy Blumenfeld Executive Produced this film by Mark Donne and Joe Morris.
Erwin Blumenfeld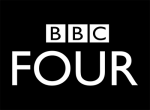 Documentary telling the gripping and shocking story of photographer Erwin Blumenfeld, who survived two world wars to become one of the world's most highly paid fashion photographers and a key influence on the development of photography as an art form. Yet after a mysterious death in Rome in 1969 his name is little known today, the reasons for which lie in his unconventional lifestyle.